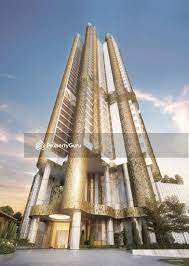 Lentor Hills Residences – An Upcoming Development in District 20
Lentor Hills Residences – An upcoming development nestled on Lentor Hills Road in District 20
Located within minutes to major city roads and Lentor MRT station, the new Integrated Mixed-Use Development will offer its residents a range of recreational facilities and shopping enterprises. It will also be close to schools and other reputable establishments where future residents can socialize with friends and family.
It is an ideal location for a lifestyle that is characterized by relaxation and comfort. It is also near to many green spaces, including the Lower Seletar Reservoir Park and Thomson Nature Reserves, which allow residents to take a break from their busy lives.
With the North-South Corridor (NSC) coming online, residents living at Lentor Hills Residences will benefit from fast travel times to the central city as well as other parts of Singapore. The six-lane NSC will feature bus-only lanes that are continuous and dedicated to buses, saving as much as 20 minutes for commuters on their daily journeys.
The NSC will link to existing expressways like Seletar Expressway, Pan-Island Expressway, and East Coast Parkway in order to increase connectivity to key cities across the island. It will also include interconnectors and ramps for other existing transport lines to further ease traffic flow.
Connectivity & Amenities
As part of the ongoing efforts to enhance transit connectivity in Singapore, a six-lane North-South Corridor (NSC) is coming into being. It is being built alongside existing expressways, such as the Seletar Expressway, and it will feature dedicated bus lanes to provide more convenience for both mass transit users and active mobility users. The NSC is also being developed to link existing parks and other green spaces in Singapore.
This will help improve the public's access to nature areas, and it is expected to improve local biodiversity as well. The 3.3-hectare Lower Seletar Reservoir Park, for example, is just minutes' walk from the condo and features a variety of activities on land or water that can keep families entertained.
Besides the NSC, the nearby Upper Seletar Reservoir, and Bishan Park also serve as excellent destinations for recreation and relaxation. These parks have been established to promote a healthy and active lifestyle, and provide families with opportunities to play outdoors.
The area is also a great place for families to live as there are numerous restaurants, cafes and pubs around the vicinity. These eateries are a perfect place to enjoy some food or simply have a relaxing drink after a long day at work.
It is also a great place to raise children as there are plenty of schools in the neighbourhood that offer good education. These schools include Anderson Primary School, CHIJ St Nicholas Girls' School, and Mayflower Primary School.
These schools have been rated highly in their examinations and are considered to be some of the best places for education. It is a good idea to choose a school that has an excellent reputation in its community so you can be sure your child will receive the right education.